News chess club – coach Augustin Madan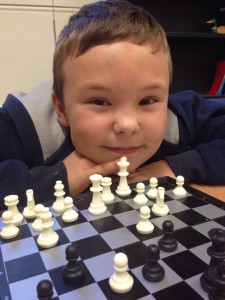 We are happy to share the news that one of our students, Andrew MacLeod, took part in the British
Chess Championship and finished 11 th in his Under 8 years old category. The event was held last July
in Bournemouth. More than 70 children from all parts of the UK participated in the tournament.
This result is a great achievement by Andrew and it was accomplished after just 60 lessons at
AZBUKKA Chess Club.
Andrew played well in Hampshire Chess tournament last month and qualified for the London Junior
Chess Finals in the Under 10 years old group.
We wish the best of luck to all our young chess players! Our coach, International Master, Augustin
Madan, would like to invite more children over the age of 5 to join his chess club and learn this
wonderful game (timetable).